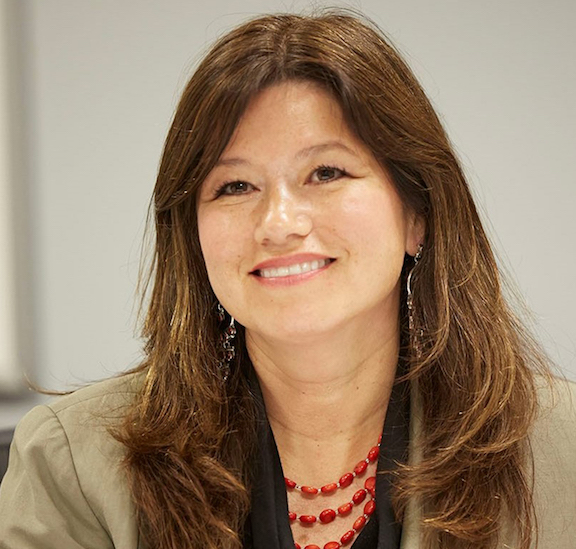 Eileen Egan has partnered for nearly 20 years with non- profit executives, boards and donors to empower them and their organizations to reach their full potential through the effective use of resources and leadership development. Eileen brings a breadth of experience in resource development, program management, facilitation, recruitment, strategic planning, community development and board governance. She has insights into a wide array of nonprofits at the national and regional levels spanning higher education, hospital foundations, and rural organizations. Eileen previously served as the fundraising director at the American Indian College Fund for 11 years to support the nation's tribal colleges and universities with her expertise in major gifts, planned giving, corporate relations, foundation relations, annual giving and prospect research. A member of the Hopi Tribe, Eileen worked at Harvard University for many years focusing on student services, recruitment, alumni relations and public programming. Eileen presents on topics such as creating strong vision and mission statements, diversifying fundraising revenue streams, major gifts – "Making the Ask," board governance and strategic planning.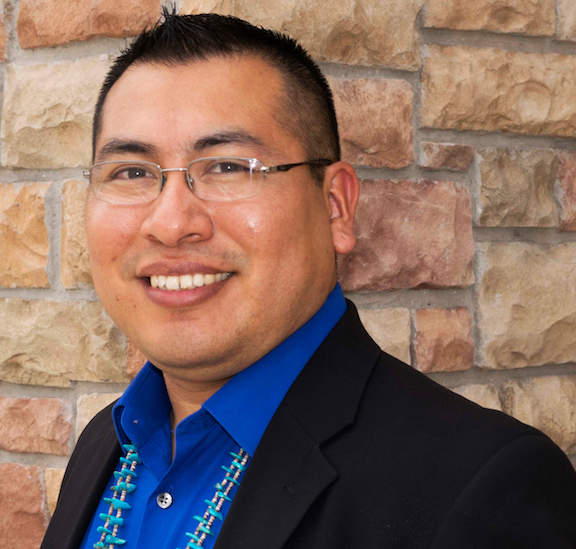 Josh Lucio works for the American Indian Graduate Center and is the Program Associate for Scholarships and Programs. Josh is responsible for the oversight of AIGC scholarships and fellowships for undergraduate and graduate level students throughout the country. Josh is Zuni Pueblo from Zuni, New Mexico. He holds a B.S. in Microbiology with two minors in Chemistry and American Indian Studies from the University of Arizona. He is currently pursuing his Executive Master's of Business Administration from the University of New Mexico. He has dedicated over 12 years of his career toward Native higher education, scholarship administration and management. On his spare time, he volunteers as a team leader and coach for Running Medicine, a local running club in Albuquerque. He enjoys hiking, running, and spending time with his family.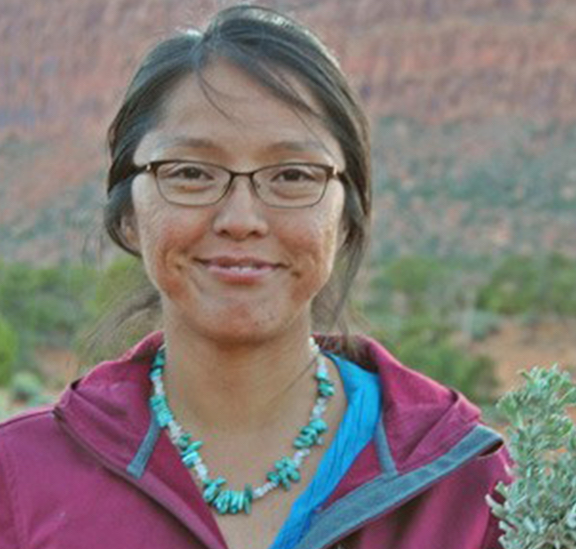 Aretta Begay is Diné (Navajo), of the Manygoats Clan, born for the Salt People Clan. She currently resides in Teec Nos Pos, AZ, where she also raises the Navajo-Churro Sheep. Currently, she works as Co-Coordinator of the Navajo-Churro Lamb Presidium and Director of Diné Be'Iiná (Navajo Lifeway). Diné Be'Iiná is a former Colorado Plateau Foundation grantee. Diné be' iiná, Inc. is a grassroots, nonprofit organization founded in 1991. Diné be' iiná, means the way that we, the people live. They promote a sustainable livelihood through the Navajo Way of Life. Traditionally, this has been sheep, wool, and weaving and whatever comes from that.
She has an academic background in Environmental Studies and Policy and is a professional Navajo translator. She is a sustainability educator and writer; understands traditional lifeways. She is passionate about traditional foods and cuisine, shepherding, fiber art and land stewardship.
In Aretta's words, "As a member of the Navajo-Churro Lamb Presidium, I enjoy being a part of the greater Slow Food network and the great work we do with Indigenous communities on the Navajo Nation. As a presidium we collaborate with other local traditional Navajo elders, we ask their skills in butchering, plant and ceremonial methods of humanely slaughtering animals to consuming and preparing the foods. Our meat is sold to local restaurants/ chefs and caterers, who continue to be impressed by the quality of our meat, which is flavored by the desert medical herbs Navajo use, such as sage and tobacco plants. This greatly enhances the meat and well-being of the person consuming the meat; we believe they are also being blessed by the earth."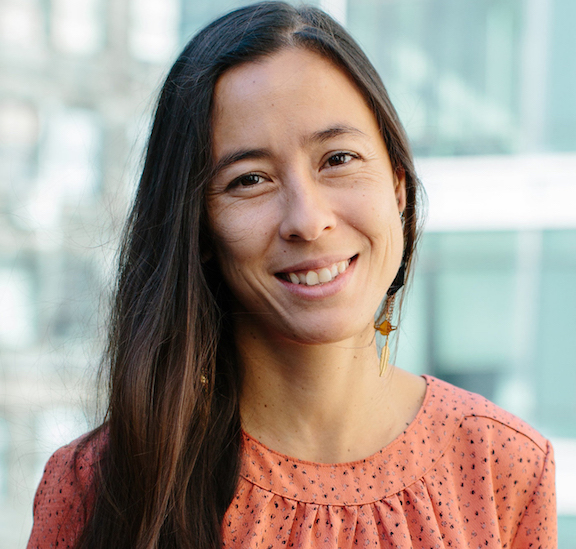 Alina Enggist
Alina Enggist is the Program Officer for the Trust for Mutual Understanding (TMU) and is based in New York City. TMU supports cultural and environmental exchanges between professionals in the United States and their counterparts in Central, East, and Southeast Europe; the Baltic States; Central Asia; Mongolia; and Russia. Alina joined TMU in August of 2010 after earning M.A. in socio-cultural anthropology from Columbia University. While completing her degree, she worked for Columbia's human rights institute, Joseph Stiglitz's Initiative for Policy Dialogue, and Columbia's Arts Initiative, and before that worked for the Foundation for Contemporary Arts. Alina earned a B.A. degree in Philosophy with a focus on Ontology and Aesthetics from Boston College, and spent her first few years after college working in cross-cultural consulting in Princeton, N.J. and for several contemporary art galleries in New York City. She was introduced to the Colorado Plateau by her father who moved to New Mexico to pursue art. She is a collector of stones, stories, and salt.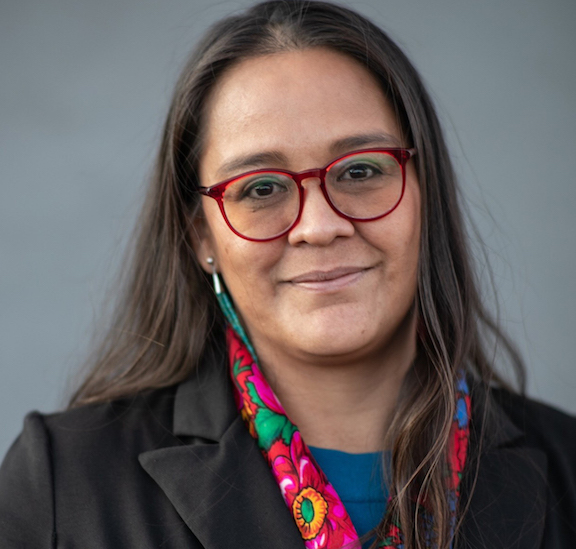 Jessica Stago
Jessica Stago is Bita'nii (Folded Arm) clan from the Dine Nation born for White Mountain Apache Bis'za'ha (Rough Wash) clan.  She is the Co-Founder and Director of Business Incubation of Change Labs, a business incubator and coworking space located on the Navajo Nation and providing support to Native entrepreneurs on the Colorado Plateau.  With 18 years of experience working with Native American small businesses and entrepreneurs, she is currently focused on building the ecosystem in Native communities where entrepreneurs can be successful.  Over the years, she has also managed several community and economic development projects through JM Stago Consulting Company.   She worked with Bikeh Hozho Community Development Corporation in providing entrepreneurial support in reservation communities including coordinating and teaching entrepreneurship and financial literacy across the Navajo Western Agency.  Her company was the project manager for the Tuba City Main Street Revitalization Program and is currently working with the Little Colorado Community Development Corporation on the Winslow Commercial Development Project.  Her experience includes adjunct faculty at Dine College and Northland Pioneer College.  She has also served on the boards of the Navajo Community Development Financial Institution, Navajo Chamber of Commerce, and the Arizona Family Health Partnership.  Jessica enjoys being outdoors in the open space and forests, Crossfit, Zumba and watching her teenage son play basketball and baseball.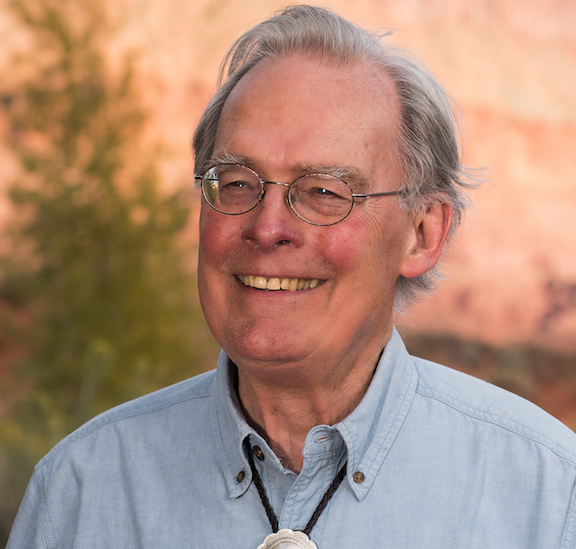 Charles Wilkinson
Charles Wilkinson is the Moses Lasky Professor of Law Emeritus at the University of Colorado.  He has also been named as Distinguished Professor, one of just thirty on the University of Colorado-Boulder campus.
His fourteen books on law, history, and society in the American West include the standard law casebook on Indian Law; the 1982 edition of Felix Cohen's Handbook of Federal Indian Law (Managing Editor); Fire on the Plateau: Conquest and Endurance in the American Southwest (1999); Messages from Frank's Landing: A Story of Salmon, Treaties, and the Indian way (2000); Blood Struggle: The Rise of Modern Indian Nations (2005); and The People Are Dancing Again: The History of the Siletz Tribe of Western Oregon (2010).
Over the years, Wilkinson has taken on many special assignments for Indian tribes and the US Departments of Interior, Agriculture, and Justice.  He was counsel to the Menominee Tribe of Wisconsin for the Menominee Restoration Act of 1973 and to the Siletz Tribe of Oregon for the Siletz Restoration Act of 1977.  He served as special counsel to the Interior Department for the drafting of the Presidential Proclamation, signed by President Clinton in September 1996, establishing the Grand Staircase-Escalante National Monument in Utah.  He acted as the facilitator in negotiations between the National Park Service and the Timbisha Shoshone Tribe concerning a tribal land base in Death Valley National Park; in 2000, Congress enacted legislation ratifying the resulting agreement.  He served as Special Advisor to the Bears Ears Inter-Tribal Coalition in regard to the creation of the Bears Ears National Monument, proclaimed by President Obama in 2016.
Wilkinson's awards include the National Wildlife Federation's National Conservation Award; the Warm Springs Tribal Museum's Twanat Award for tireless work for Indian people; the Grand Canyon Trust's John Wesley Powell Award for extraordinary vision, passion, and commitment to the Colorado Plateau; and the Federal Bar Association's Lawrence R. Baca Award for Lifetime Achievement in Indian Law.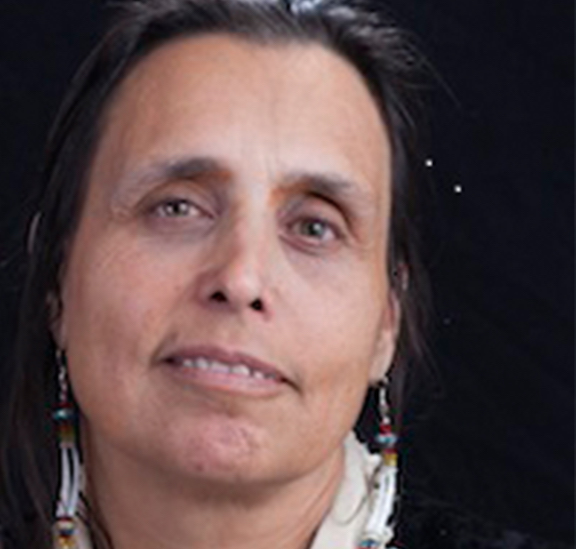 Winona LaDuke
Winona LaDuke is Anishinaabe and is a  farmer, rural development economist and writer who lives and works on the White Earth reservation in Minnesota. Shedirects Honor the Earth, a national Native Foundation.
As Program Director of the Honor the Earth, she works nationally and internationally on the issues of climate change, renewable energy, and environmental justice with Indigenous communities. And in her own community, she is the founder of the White Earth Land Recovery Project, one of the largest reservation based nonprofit organizations in the country, and a leader in the issues of culturally based sustainable development strategies, renewable energy and food systems. In this work, she also continues national and international work to protect Indigenous plants and heritage foods from patenting and genetic engineering.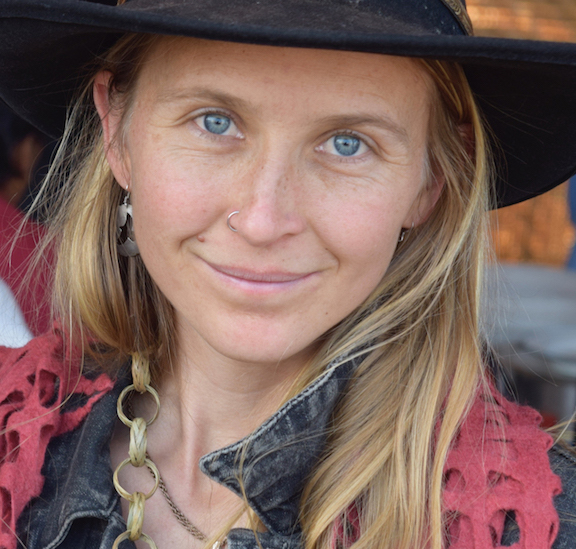 Sonja Swift
Sonja Swift hails from the central coast foothills of Los Osos, California where she grew up on a subtropical fruit farm and longhorn cattle ranch in a valley of live oaks. She co-directs Windrose Fund of Common Counsel Foundation and is stepping in as interim director of Swift Foundation. She is also on the boards of Community Agroecology Network and Oakland Institute. She has international experience around issues related to food sovereignty, extractive industry resistance and Indigenous land rights. Through speaking and writing she consistently advocates for more accountability and coherency in the field of philanthropy and for funding to go more directly to Native organizations most knowledgeable about the places they live. She has a BA in Cultural Ecology from the University of California Santa Cruz, an individualized MA from Goddard College and a MFA in creative writing from California College of the Arts. Today she calls home, together with her husband and son, in both California and the Black Hills, South Dakota.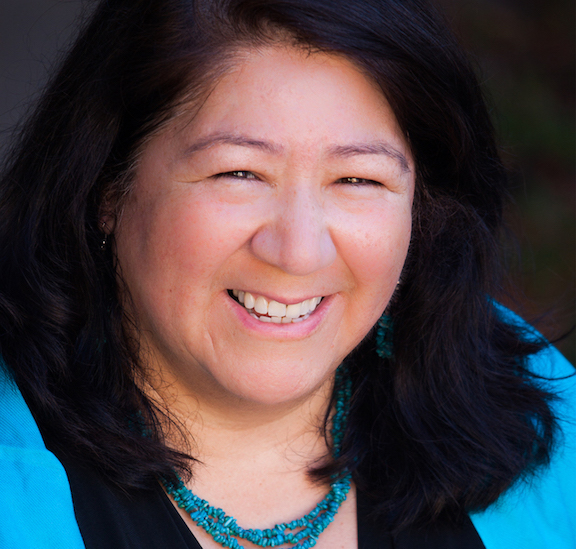 Dr. Angela Gonzales
Dr. Angela Gonzales is a Hopi tribal member (Spider Clan) and Associate Professor and Faculty Head of Justice & Social Inquiry in the School of Social Transformation at Arizona State University.  Prior to joining the faculty at ASU in 2016, Dr. Gonzales served 10 years on the faculty at Cornell University. As an community-engaged, interdisciplinary scholar, her research cuts across and integrates the fields of sociology, American Indian/Indigenous studies, and public health. Gonzales has received numerous awards, fellowships, and grants for her scholarship, teaching and community service, including the Ford Foundation Diversity Pre-doctoral and Post-doctoral Fellowships, the Cornell Kaplan Award for Public Service, and the Katrin H. Lamon Fellowship at the School for Advanced Research (Santa Fe, NM). Dr. Gonzales strives to embody the Hopi values of sumingnawa and numingnawa. In 2012, she rode her bike over 1,500 miles to raise over $13,000 for the Hopi Cancer Assistance Fund (http://angelabikes4hopi.blogspot.com/). She currently serves on the Board for the Hopi Education Endowment Fund, a community non-profit organization providing grants and scholarships to Hopi college students, is a founding member of the Hopi Alumni Association, an organization of Hopi college and university graduates working to collectively inspire and assist future generations of Hopi college students, and formerly served on the Editorial Board for The Hopi Tutuveni, the official newspaper for the Hopi Nation and previously serve on the Board of Managers for the School for Advanced Research in Santa Fe, NM. Dr. Gonzales holds a Ph.D. in Sociology from Harvard University, a master's degree from the Harvard Graduate School of Education, and a bachelor's degree in Sociology from the University of California, Riverside.