Colorado Plateau Foundation
We are a Native-led foundation that supports the cultures, lands, and waters of the Colorado Plateau, the landscape that we call home. We invest in Native-led organizations working in four priority areas on the Colorado Plateau: protection of water, protection of sacred places and threatened landscapes, preservation of Native languages, and sustainable community-based agriculture.
These priorities emerged from a series of inter-tribal gatherings of cultural leaders who identified these areas as requiring immediate and sustained attention. We use a culturally centered model of giving that blends strong relationships, capacity building, and tailored support to build the skills and leadership of Native-led organizations working to protect the Colorado Plateau.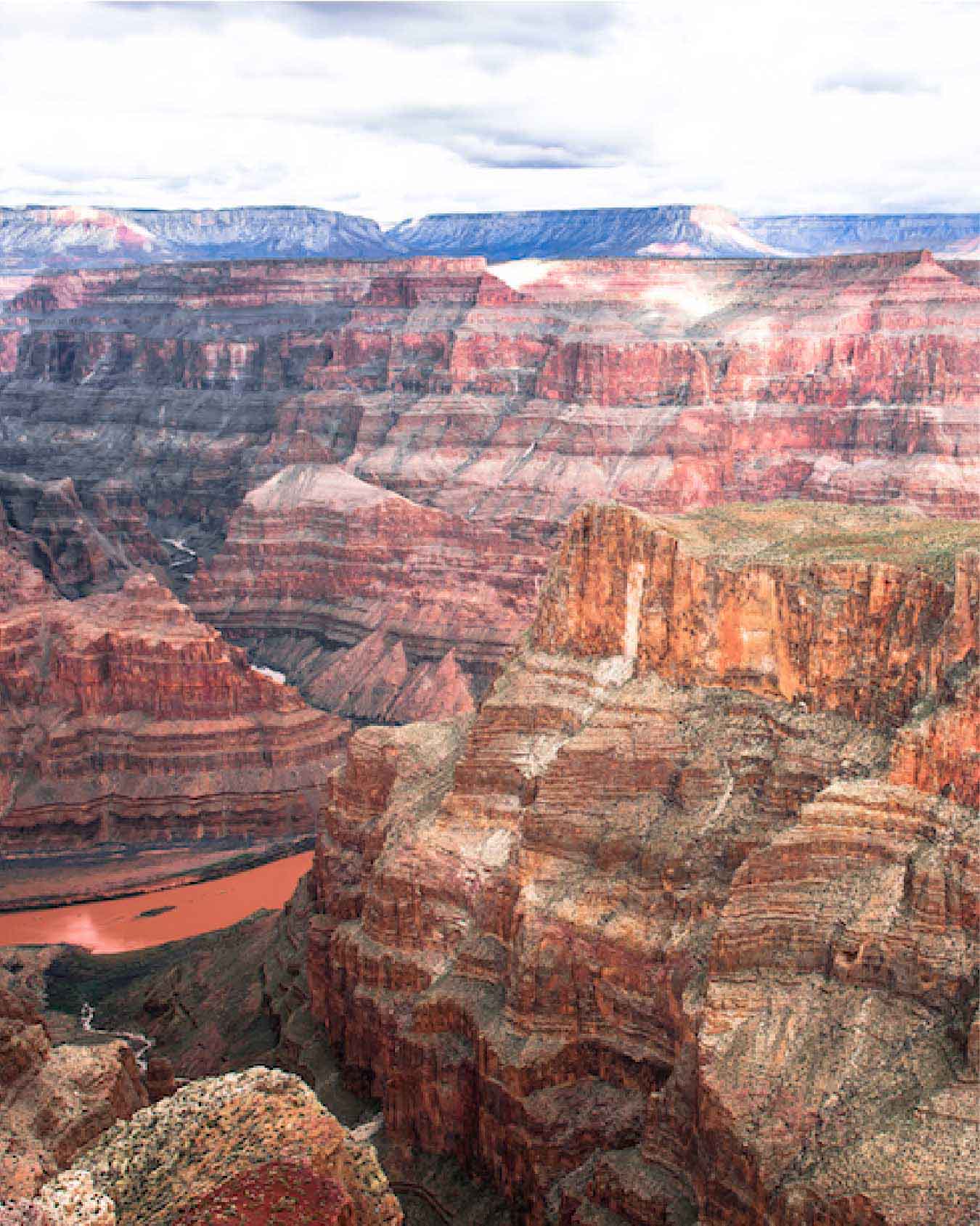 Ita Hopi Lavayi
admin
2019-02-27T21:33:17+00:00
Conservation Legacy, Ancestral Lands Program
admin
2019-02-27T21:21:28+00:00
Black Mesa Trust
admin
2019-02-27T22:51:33+00:00
Advancing Communities Foundation
admin
2019-02-07T22:32:49+00:00
Acoma Learning Center
admin
2019-02-07T22:40:40+00:00
Uranium Education Coalition
admin
2018-08-08T22:37:49+00:00
Ancestral Lands Acoma
admin
2019-02-07T22:47:39+00:00
Map Of Grantee Locations On The Colorado Plateau
About The Colorado Plateau
The Colorado Plateau is an ancient landscape of incredible beauty and diverse life. Formed millions of years ago, it extends across a 130,000-square-mile area roughly centered over the Four Corners area in the southwest United States. High-elevation deserts with red rock formations, cacti, and sage give rise to mountain ranges forested in pine, spruce, and juniper. The Colorado River and its tributaries wind through the land, carving deep canyons and wide valleys. Varied and delicate populations of plants and animals have adapted to this arid yet rich landscape.
Today, one-third of the Colorado Plateau lies within the sovereign lands of 11 different Native American tribes. The power of Native American tribes as sovereign nations, as governments that oversee over a third of the Colorado Plateau's lands, and as the original stewards of this landscape renders Native leadership necessary to achieve any meaningful and authentic change on the Colorado Plateau.
About Philanthropic Funding
Analyses of philanthropic community data indicates that very few funding dollars are currently being allocated to Native communities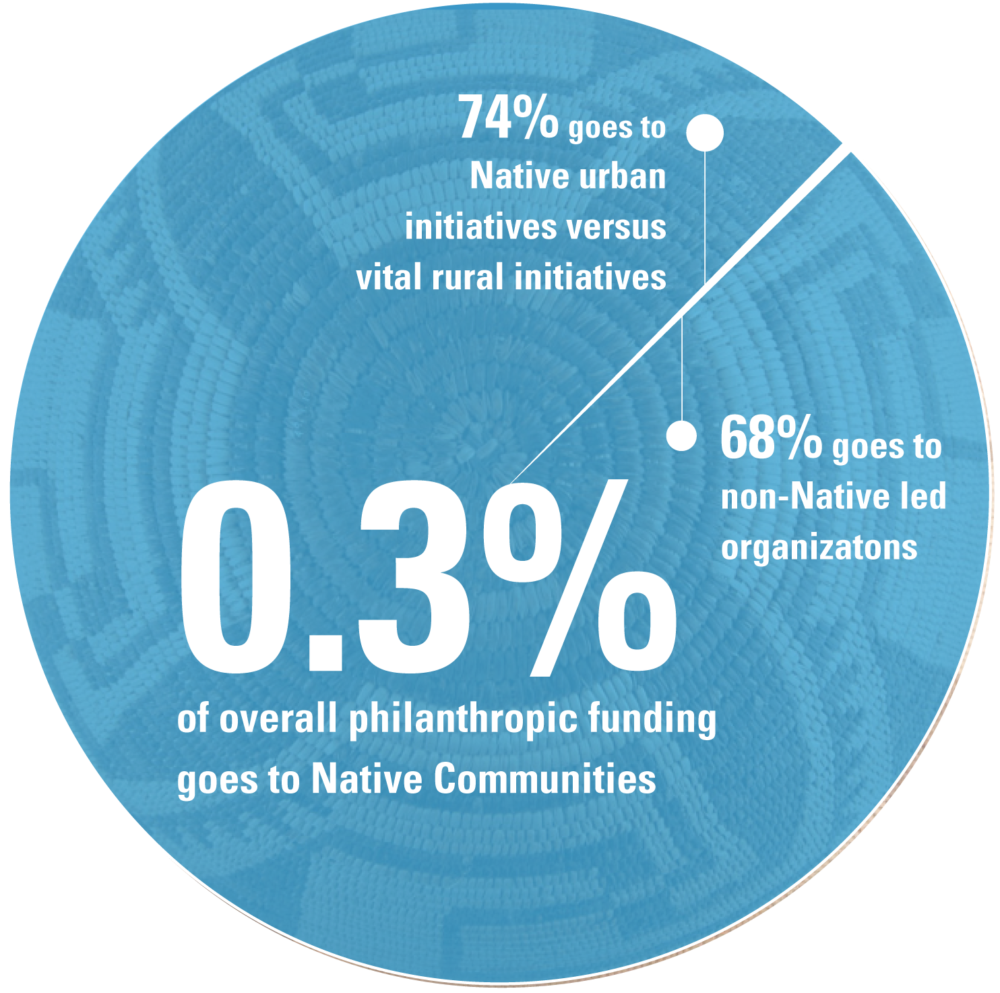 Only

0.3% of overall philanthropic funding goes to Native communities

Funding Gaps:
Rural Initiatives: 74%

goes

to Native urban initiatives versus rural initiatives, leaving 26% for Native rural initiatives
Native-led Initiatives: 68% goes to non-Native led organizations, leaving 32% to Native-led organizations
Funding overall to Native American organizations and causes decreased 29% from 2006-2014
Of funding to Native causes, 50% goes to organizations servicing a Native American population, but led by non-Native Americans, and only 50% to organizations led by Native Americans